On each product there's an option to Allow B2B access. What does this do?
Enabling B2B access allows others to resell your product! This is the first step to getting your B2B relationship set up!
Simply go to the product and check the Allow B2B Access box (underlined below) OR if you plan on selling multiple products, go to the Product Updater and select as any products as you'd like to sell through B2B!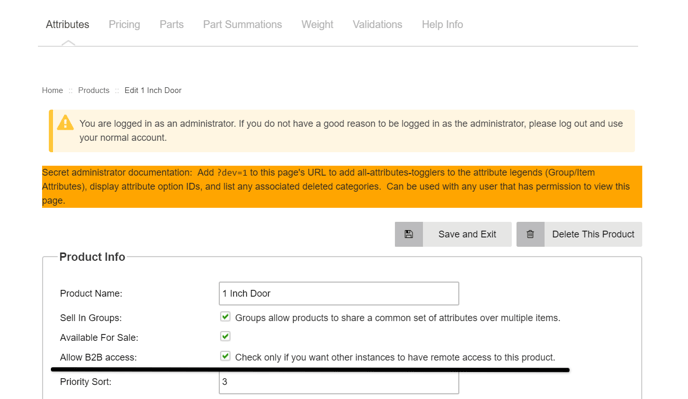 After you have selected the products that you'd like to re-sell, go to your B2B Settings (Settings > E Commerce > B2B Settings).
Check the box that Allows other companies to access and re-sell your catalog. Again, this is only a catalog of the items that you have selected by checking the Allow B2B access setting on the product.