Right now it defaults all new companies to Will Call when they create an account, can I change that to default to another shipping method?
Currently there is no setting for "Default Shipping Method on New Accounts," however customers are able to choose their own default shipping method on the sign up screen when they sign themselves.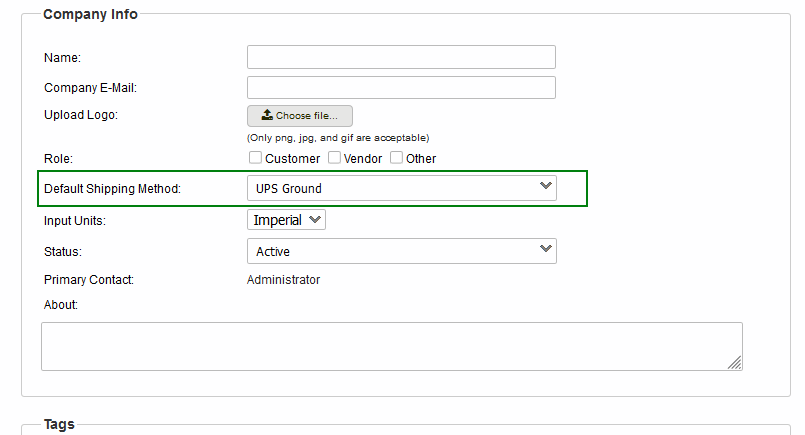 The image above is from the "create new company" screen.