How do I set up my sales tax presence? What if I sell in more than one state/province?
You'll go to the Settings -> Financial.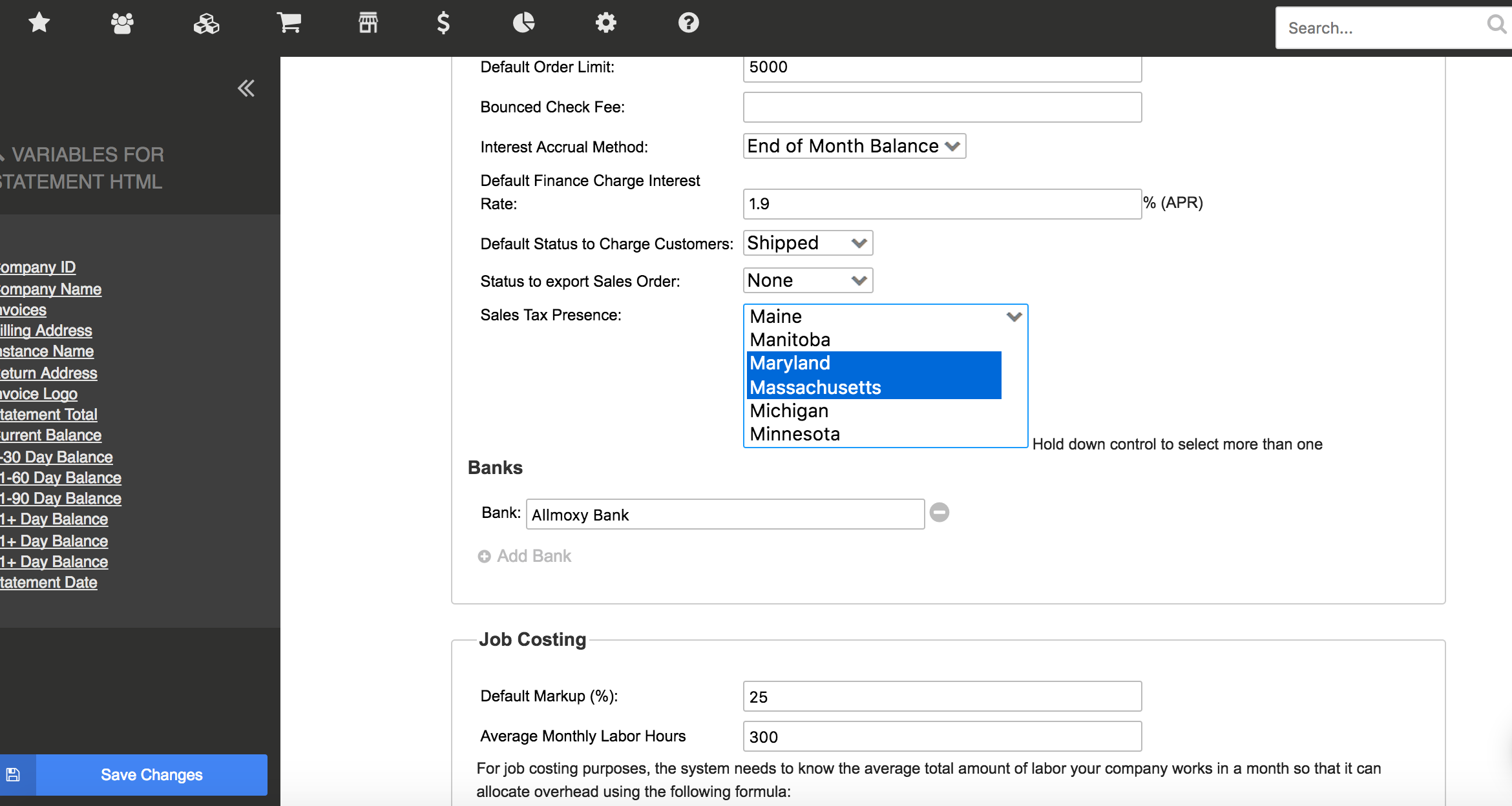 On this page there's a section called Financial Management. On the line "Sales Tax Presence" in that section, go ahead and choose your state or province. (You can hold down your control or command button to choose more that one area if needed). Don't forget to save changes!